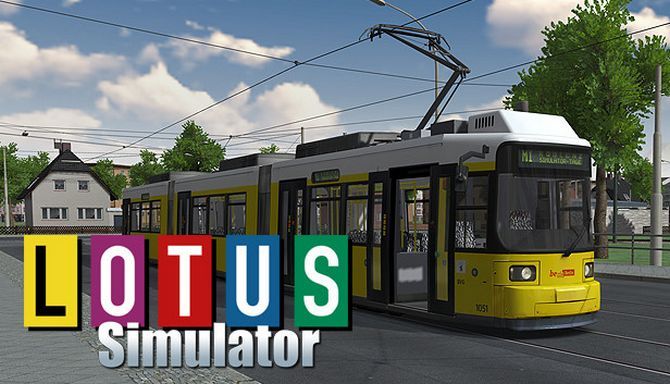 Warning:The file is a cracked version,so it can't update on time.And launch the game use "LAUNCHER.exe",The tool can't use,too.Uder constraction.
Developer: Oriolus Software GmbH
Game Description:LOTUS-Simulator is a driving simulator in a class of its own! At the beginning, the player chooses freely a vehicle and drives it around town, enjoys the ultra-realistic feeling of driving and the original sounds and may even forget that the vehicle is virtual. Once gripped by the excitement of simulation driving, the standards increase: stick to tight schedules, carry special passengers, master the difficult traffic. But that's not all. The ambition grows with the experience: Now the multiplayer is played under real conditions – the colleagues in the control centre coordinate by radio, the game leader set challenges in the middle of the road, unpredictable weather, real duty rosters and long shifts. And after all, how about recreating the way of the school bus and to master the student's traffic this time on your own? Didn't the mate from the historic vehicle society have an ancient tram car with crank control standing around? You could breathe life again into it in the simulator – as a museum run or maybe even at the time it originates…
With LOTUS, dreams and ideas come true – and the best of it: every good realization will find followers and supporters that are hoping for extensions or are looking for exhausting the adventure of simulation driving. They are waiting for you!
LOTUS, that means: L like Leitstelle, (German, control centre), O like omnibus, T like tram, U like underground, S like suburban train.
Download link:
Please use Baiduyun in China.
DL link Password:xnb8
If you have any question in playing the game,please leave your comment below or E-mail me.
本文由 西瓜桐 创作,采用 知识共享署名4.0 国际许可协议进行许可
本站文章除注明转载/出处外,均为本站原创或翻译,转载前请务必署名
最后编辑时间为: Sep 24, 2018 at 12:28 pm